You'll often hear independent authors complain that they can't be just writers; they have to be business-minded, too. Yes, it would be nice to simply be an artist and have a team to support you. A kindly editor who could bring out your best writing. An amazing graphic artist to not only create your cover but format your book — for print and every digital platform known to man. A hawkeyed proofreader to catch every gaff. A powerhouse publicist to promote your great work. A pit bull of an attorney to go after everyone selling a bootleg copy of what you worked so hard to put out. An accountant to rake in your dough and a savvy broker to invest it in all the right places.
Alas, even if you had a book deal, that scenario doesn't really exist but for the very best of the best-sellers.
To be honest, I'm so much of a control freak, I really don't mind flying solo. Don't get me wrong — I have amazing friends who step up and step in to help me with graphic design for my covers and proofreading the flaws I can no longer see. It does take a village, and sometimes that village can cost a pretty penny. Indie authors are rich in creativity, but often times broke when it comes to time and money. It's hard to come up with the cash to pay for the help needed, or find the time (and usually money, too) to learn the software and skills to truly be DIY, and present your work in a polished and professional manner.
There are many books and blogs (hi!), and "experts" who will give (or sell) their advice on the subject. It behooves an indie author to keep abreast of what's happening in our industry because it changes so rapidly. Let me tell you, it's a whole other universe now compared to when I published my first book in 2006. Back then, I was a bit of an expert. Sort of a groundbreaker. I learned quickly to stay away from "vanity press" and found "the" digital printer (the company who did it for the majors), spent time and money to set it all up (all told, it was about $1200), got my book into Virgin Megastores (thanks to a friend's connection) and then into Barnes & Nobel (because it was in Virgin Megastore). It was a lot of work done in a short time, but it was also quite exciting. In 16 weeks, I went from an idea to a published book. Next thing I knew, Cosmopolitan called. [Side note: As exciting as that was, I never saw a huge bump in sales when my book was mentioned in magazines. Sad but true. Hope your luck is better.] Back then, the world was smaller, social media was a quaint little neighborhood, and there were actually bookstores on corners. A lot of them. And they actually bought books. Even little pink ones.
Ten years later, when I published my novel, the world had changed — especially that of independent publishing. I had gone from "expert" to head-scratcher and wheels-spinner. In the time between publishing my second book (mid-2016) and my third (mid-2017), even more has changed. I started doing a great deal of market research and more "work" on the publishing and promotion side of things, which has slowed down the progress on my fourth book (my second novel that I still fantasize will be out by year's end…don't worry, I'm laughing, too).
There are many ways to go about this independent author thing, but here's what I would like to recommend as of today (14 September 2017, approximately 8:00 p.m. PDT):
WRITE on Scrivener
EDIT on Word
PUBLISH with Pronoun
Here's why:
Scrivener is both loved and hated (and I both love and hate it) by authors of all ilks (and a simple Google search will send you to their tribes). It has quirks and a learning curve, but it also provides some nifty tools and allows you to write on the fly — which is why I love it. You can access your Scrivener files from Dropbox and then write with your Scrivener app from your computer or iPhone or iPad…whatever you've got handy, as long as it's Apple (sorry PC people). This is great when your dinner date is late or you're doing a load of laundry and an idea strikes — just grab your phone and jot it down. You'll never waste time in a waiting room again reading old People or playing Angry Birds. Also, it's pretty cheap for what it offers. (If you're anti-Apple, you may want to look into Pressbooks for similar, write-on-the-fly access and publishing ease. It's free to use until you go to publish, then you can select your options.)
Word is something just about everyone is forced to have and, if you're serious about writing, you're going to need to get it. There's really no way to work around it because the person who edits for you will want to work from it. Good editors/proofreaders are a stodgy lot who love tradition and hate change, which is why we adore them. Once you have done your own edits and polish (you really, really want to do this before sending out your work), export your Scrivener manuscript to Word and send it to your proofreader for a Track Changes edit. Accept or reject what you get back, and then you're ready to publish.
Pronoun is getting really great reviews, so I will be publishing my next novel on it, and will also be using it to put my other books into the many markets they aren't in currently (hello, Nook and B&N). Pronoun is free (that's right) and is a subsidiary of MacMillan (that's right). If your book does well enough, you just might catch the attention of a major and end up with that dreamed-of book deal and a super squadron of support. Or, you just might have an easier time formatting for digital and print, and getting your book out there to as many markets as you can in one simple step. Which is what's most important (to me).
Of course, tomorrow there might be another wonderful platform announced, and well…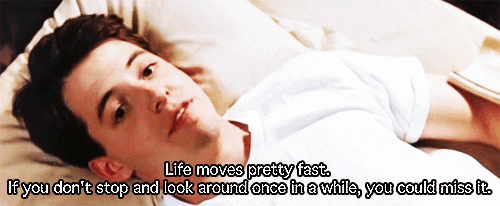 But, no matter what you choose to use, you need to stop reading right now and start writing. Seriously. Get to it.